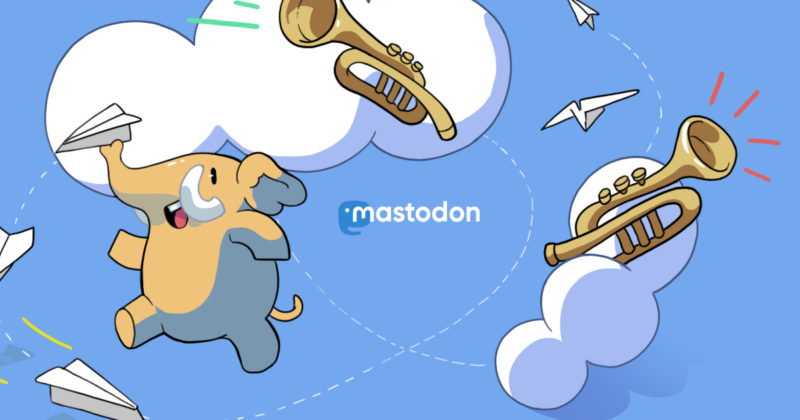 Dogodki
Varn(ejš)a spletna socialna omrežja za LGBTIQA+ osebe
Lezbično-feministična univerza in klub Tiffany (ŠKUC-Kulturni center Q)
vas vabita na predstavitev in pogovor
Varn(ejš)a spletna socialna omrežja za LGBTIQA+ osebe,
ki bo v ponedeljek, 14.5.2018 ob 20h v klubu Tiffany, AKC Metelkova.
Luka Prinčič nam bo najprej predstavil decentralizirana spletna socialna omrežja, kot jih je mogoče graditi z Mastodonom in drugimi odprtokodnimi programi. Mastodon je ustvaril berlinski geek prvenstveno za potrebe LGBTIQA+ oseb, feministk_ov in levičarskih aktivistk_ov, ki se pospešeno umikajo s korporativnih socialnih omrežij (npr. Facebook, Twiter) zaradi nesankcioniranega sovražnega govora, trolanja in drugega nasilja, ki so ga tam deležne_i.
Po predstavitvi sledi pogovor kakšne so naše potrebe in želje v spletnih socialnih skupnostih in kako se trenutno soočamo s pojavom trolanja, sovražnega govora in drugega nasilja na spletnih socialnih omrežjih.
Luka Prinčič je feminist, glasbeni in zvočni umetnik na področju kvirovske umetnosti, aktivist za decentralizirani svetovni splet, odprto kodo in Creative Commons.
Vabljene_i!
Dogodek podpirajo Društvo ŠKUC, Zavod Emanat in Mestna občina Ljubljana.
***** ENGLISH *********
Lesbian Feminist University and Club Tiffany (ŠKUC-Cultural Centre Q)
are inviting you to the presentation and debate on
Safe(r) social networks for LGBTIQA+ persons on the web,
on Monday, May 14th at 8 pm at club Tiffany, ACC Metelkova.
Luka Prinčič will present us the decentralised web social networks that can be built by Mastodon and some other open-source programmes. Mastodon has been created by a Berlin geek according to the needs of LGBTIQA+ persons, feminists and lefist political activist, since they are withdrawing from the corporative social networks (e.g. Facebook, Twitter) due to unsanctioned hate speech, trolling and other violence.
After the presentation we will debate what are our needs and wishes that the web social networks should fulfill and how do we deal with the trolling, hate speech and other violence on the web at present.
Luka Prinčič is a feminist, a musical and sound artist in the field of queer art, an activist for decentralised www, open-source code and Creative Commons.
Welcome!
The event is supported by SKUC Association, Emanat Institute and Municipiality of Ljubljana.